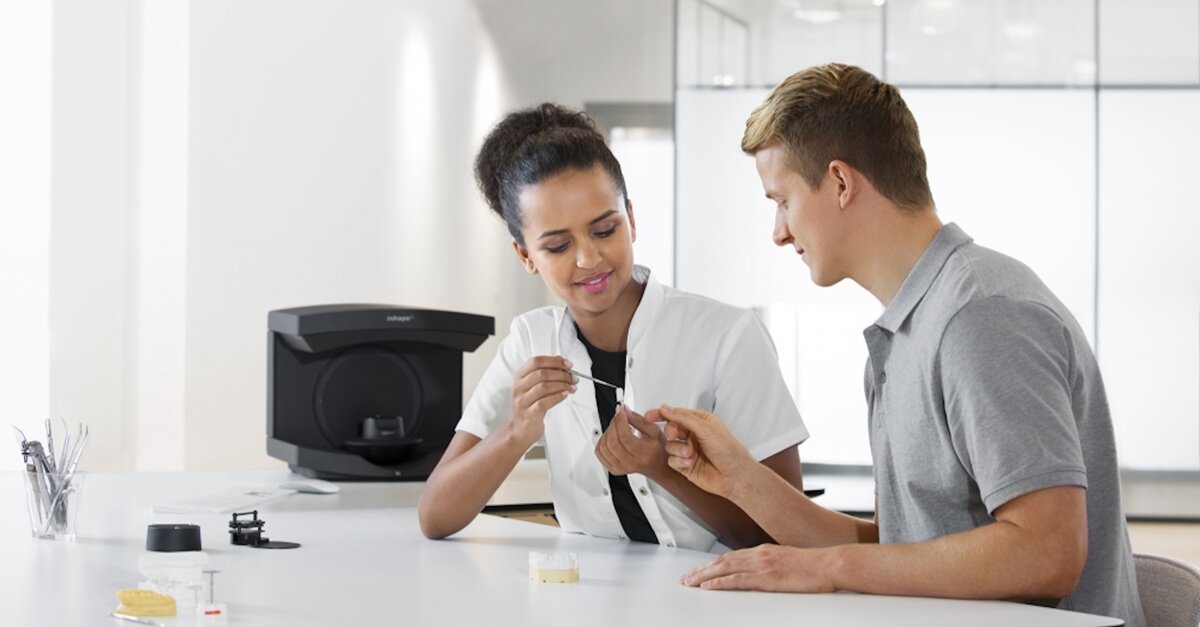 Where education is "fun, nurturing and informative"
As a dental technician having extensive experience in crown, bridge and implant prosthetics, Richard Schuhmacher knows exactly how digital dentistry solutions can be utilised to power predictable and reliable results. The Sydney-based 3Shape Academy Australia trainer recently sat down with Dental Tribune International to discuss his approach to training and to explain how the 3Shape Academy can benefit dental teams irrespective of their digital dentistry experience.
Mr Schuhmacher, when did you become a trainer with the 3Shape Academy?
My career in dentistry began after high school, when I trained to become a dental ceramist. This was my profession for 25 years before I took on a number of new challenges both here in Australia and abroad. I owned and operated a digitally equipped dental laboratory, held roles in dental implant and biomaterial sales, and worked in Canada and Germany.
I began working with 3Shape in September 2017, when the company set up an office in Australia. It was seeking a clinical trainer having solid industry experience who could work closely with clinicians and who also had a good knowledge of CAD/CAM dentistry. It's now close to my fifth anniversary with 3Shape, and it's been a great fit.
What would you say is your training philosophy?
My main objective as a trainer is to simplify the complex—to take difficult ideas and concepts and make them understandable. I want to adapt to each individual's learning style, whether it be oral, visual, kinaesthetic or a mix of these. I also believe in the importance of inclusion and the creation of a nurturing environment where each participant feels like he or she is part of the group. I often work with highly trained professionals who might be hesitant to let their guard down in a group setting, and so I want to alleviate any fear of judgement and make them comfortable enough to share their knowledge and experiences.
All in all, education should be fun, nurturing and informative.

What kinds of dental professionals do you tend to work with?
I work with auxiliary staff, general dental practitioners, specialists and even maxillofacial surgeons. The interesting thing about digital dentistry, and more specifically intra-oral scanning, is that the simple and intuitive process of scanning means that any employee in the dental practice can learn it. Teaching the whole team these kinds of skills tends to have several benefits—not only can it save the practitioner time and energy but it can also foster a healthy team spirit.
In what ways does a dentist's level of familiarity with digital dentistry change your approach to training him or her?
I think it's generally a benefit if a dentist has at least some prior experience with digital dentistry, but it's not essential. In a classroom setting, I like to pair someone having digital dentistry experience together with another person who has less or no experience so that it creates a kind of mentorship between them.
Do you believe recent dental graduates have a better understanding of digital dentistry and more experience in this area of dentistry?
There are definitely universities in Australia and beyond that offer dental students a thorough grounding in digital tools and techniques, but it's not the case for all students. The dental curriculum is quite packed, and so we can't just assume that dental graduates are more familiar with digital approaches than analogue alternatives. Conversely, I've worked with dentists with decades of analogue experience who, recognising the benefits certain digital dental tools can deliver, immediately integrate these solutions into their practices.
What are the benefits and drawbacks of online training versus in-person training?
These are two very different worlds. Online training is an efficient, cost-effective approach that can overcome any geographic restrictions. It can be set up quickly and accessed after the fact. However, the interaction with the training content changes—participants are less likely to ask questions or actively engage with the material and other participants, and instead they passively consume it. As an educator, I find it difficult to be sure whether they have understood the training material because I can't really read their body language and because the level of engagement is reduced.
For me, delivering training face-to-face is the best way to educate dental professionals. It motivates me to see participants absorb the information, synthesise it and use it to expand their knowledge. That "aha" moment, when something clicks for a participant that he or she didn't previously understand, is a great motivator for me.
What does the 3Shape Academy offer dentists who want to go digital?
Whether it's online or face-to-face, the 3Shape Academy provides comprehensive training for the whole dental team. We host introductory events where dentists can engage at first hand with the 3Shape product suite and try products out for themselves without first having to learn about every single capability of each product. We also offer self-directed learning through online training modules, online instructor-led workshops, lectures, one-to-one training and more.
What does the academy offer dentists who already have experience with digital solutions?
Much like digital dentistry, 3Shape is continually evolving and prides itself on offering experienced dentists new digital technologies, support and collaborative working relationships. This is embodied in the 3Shape Academy's ongoing support for customers, who are able to receive refresher courses and master classes that can enable them to unlock the full potential of their 3Shape equipment.